Showing 5 taxi or minicab companies in Oxford, Oxfordshire (OX1)
4 Sabina Close High Wycombe Bucks
HP12 3HF
UK

Although we are based in High Wycombe we have a number of clients in Oxford who use our services as we offer very competitive prices.

We can cover any long distance journey from Oxford to any major airport or to High Wycombe and the surrounding areas.

We offer discounted fares for regular clients.

All our vehicles are 1 years old or less and we have vehicles to suit any journey.

Contact us today for a quote you will be surprised at our prices and impressed by our service.
43 Dashwood rdOxford
OX4 4SL
UK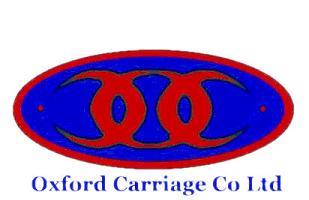 24 hour taxi, minibus & courier service for Oxford and the surrounding area. we specialise in airport transfer and same day courier service. Minibuses with upto 16 seat for any destination.
Promote your taxi or minicab business here
You found this page and so will your customers. To advertise your business under Taxis and Minicabs in Oxford, Oxfordshire (OX1), please click the button to enter your details.
Advertise now!
108 St. Aldates, Oxford
OX1 1BU
UK
49 Jeune St., Oxford
OX1 1BU
UK

5 Seaters
6+ Seaters
Open 24 Hours
Cards Accepted
Fixed Fares
Airport Transfers
Large Luggage
Meet and Greet
Baby and Child Seats
Female Drivers
CRB Checked Drivers
Business Accounts
Wheelchair Access
Valeted Cars
Chauffeur Service
Courier Service
Here you can add a description of your business. You can add up to 5000 characters (approximately 1000 words) which allows you to fully describe your business and the services you provide. This description will be stored in search engines and will help your clients to find you.
We advertise Taxis and Minicabs based in Oxford, Oxfordshire (OX1). You can get the telephone number, email and other contact details of a taxi or minicab serving Oxford, Oxfordshire (OX1) here. Most of the Taxis and Minicabs listed should have a description explaining the specific services that they provide. You may also find comments and recommendations on the listed Taxis and Minicabs from our other users, helping you to make the best choice!