Showing 5 taxi or minicab companies in Hounslow Station, Greater London (TW3)
50 Salisbury Road, Vista Business Centre, Hounslow
TW4 6JQ
UK

5 Seaters
6+ Seaters
Open 24 Hours
Cards Accepted
Airport Transfers
Large Luggage
Meet and Greet
CRB Checked Drivers
Business Accounts
Valeted Cars
Chauffeur Service
After working in the executive chauffeur industry for over 15 years, Hafiz Mohammed Aslam decided it was time he started his own chauffeur company and wanted to provide a truly professional level of service using only the most discerning, punctual and courteous of drivers. Combining his experience and his daughter's business acumen, the father and daughter duo started Airport Executive Travel Ltd.

Despite being the owner, Hafiz remains an executive chauffeur due to his love for the job and the demand from his loyal clients. His daughter, Ayesha (Company Secretary), takes care of the rest for him. The pair work well together and as a result, Airport Executive Travel Ltd have become a reliable family business to go to when you need someone to take care of your travel needs in style.
36a Penderel Road, Hounslow
TW3 3QR
UK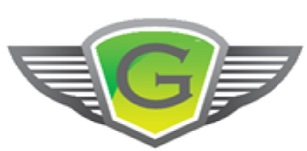 5 Seaters
6+ Seaters
Open 24 Hours
Cards Accepted
Fixed Fares
Airport Transfers
Large Luggage
Meet and Greet
Baby and Child Seats
CRB Checked Drivers
Business Accounts
Valeted Cars
Chauffeur Service
Green Chauffeur is a seasoned Chauffeur Company in London which aims to offer you more than just a ride in a hired car. We are licensed by the PCO and specialized in airport transfers. We are upgraded version of chauffeur business. We are beyond to offer you an unsurpassed excellence in general, Airport Transfers and chauffeur service. Green Chauffeur is dedicated to develop and maintaining long-term relationship with our clients, providing them with the most reliable, safe and luxurious personal ground transportation.

Green Chauffeur understands the needs of a fast moving business. We allow you to take the hassle out of booking vehicles and arranging your journey. A call or email from anywhere in the world will give you instant access to our prestigious service. Our drivers are well presented, professional, courteous & friendly and Our vehicles are cleaned daily, they are air conditioned, comfortable and smooth. We believe we offer the biggest and best fleet of luxury cars in London which is why Green Chauffeur is fast becoming the name people turn to when they require a level of excellence rarely found in the chauffeur industry.

Arriving from abroad? No problem. Step off the plane and find yourself immersed in luxury and comfort with Green Chauffeur
Promote your taxi or minicab business here
You found this page and so will your customers. To advertise your business under Taxis and Minicabs in Hounslow Station, Greater London (TW3), please click the button to enter your details.
Advertise now!
Whitton Railway Station, High Street, Whitton, Twickenham, Middlesex
TW2 7LG
UK
56 Lampton Road, Hounslow
TW3 1JQ
UK
66 Kingsley Road, Hounslow
TW3 1QA
UK

5 Seaters
6+ Seaters
Open 24 Hours
Cards Accepted
Fixed Fares
Airport Transfers
Large Luggage
Meet and Greet
Baby and Child Seats
Female Drivers
CRB Checked Drivers
Business Accounts
Wheelchair Access
Valeted Cars
Chauffeur Service
Courier Service
Here you can add a description of your business. You can add up to 5000 characters (approximately 1000 words) which allows you to fully describe your business and the services you provide. This description will be stored in search engines and will help your clients to find you.
We advertise Taxis and Minicabs based in Hounslow Station, Greater London (TW3). You can get the telephone number, email and other contact details of a taxi or minicab serving Hounslow Station, Greater London (TW3) here. Most of the Taxis and Minicabs listed should have a description explaining the specific services that they provide. You may also find comments and recommendations on the listed Taxis and Minicabs from our other users, helping you to make the best choice!