Showing 7 taxi or minicab companies in Heston, Greater London (TW5)
50 Salisbury Road, Vista Business Centre, Hounslow
TW4 6JQ
UK

5 Seaters
6+ Seaters
Open 24 Hours
Cards Accepted
Airport Transfers
Large Luggage
Meet and Greet
CRB Checked Drivers
Business Accounts
Valeted Cars
Chauffeur Service
After working in the executive chauffeur industry for over 15 years, Hafiz Mohammed Aslam decided it was time he started his own chauffeur company and wanted to provide a truly professional level of service using only the most discerning, punctual and courteous of drivers. Combining his experience and his daughter's business acumen, the father and daughter duo started Airport Executive Travel Ltd.

Despite being the owner, Hafiz remains an executive chauffeur due to his love for the job and the demand from his loyal clients. His daughter, Ayesha (Company Secretary), takes care of the rest for him. The pair work well together and as a result, Airport Executive Travel Ltd have become a reliable family business to go to when you need someone to take care of your travel needs in style.
44 clairvale Road Heaston Middlesex
TW5 9AE
UK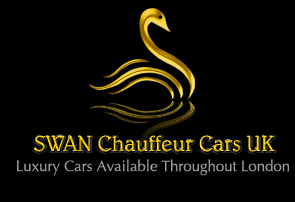 private hire 24hr airport transfer excellent service
Promote your taxi or minicab business here
You found this page and so will your customers. To advertise your business under Taxis and Minicabs in Heston, Greater London (TW5), please click the button to enter your details.
Advertise now!
443 Great West Road, Hounslow
TW5 0BY
UK
56 Lampton Road, Hounslow
TW3 1JQ
UK
7 Beaconsfield Road, Southall, Middlesex
UB1 1BA
UK
13a The Broadway, Southall, Middlesex
UB1 1JR
UK
44 Vicarage Farm Road, Heston, Hounslow
TW5 0AB
UK

5 Seaters
6+ Seaters
Open 24 Hours
Cards Accepted
Fixed Fares
Airport Transfers
Large Luggage
Meet and Greet
Baby and Child Seats
Female Drivers
CRB Checked Drivers
Business Accounts
Wheelchair Access
Valeted Cars
Chauffeur Service
Courier Service
Here you can add a description of your business. You can add up to 5000 characters (approximately 1000 words) which allows you to fully describe your business and the services you provide. This description will be stored in search engines and will help your clients to find you.
We advertise Taxis and Minicabs based in Heston, Greater London (TW5). You can get the telephone number, email and other contact details of a taxi or minicab serving Heston, Greater London (TW5) here. Most of the Taxis and Minicabs listed should have a description explaining the specific services that they provide. You may also find comments and recommendations on the listed Taxis and Minicabs from our other users, helping you to make the best choice!